Smartphones and tablets have become an integral part of a teenager's life.
The teenage years are a time of exploration, self-discovery, and learning.
Apps play a crucial role in a teen girl's life by providing avenues for growth, entertainment, and socialization.
You will hear people say that phones only harm the youth, but that is far from the truth.
These apps can enhance mental well-being, offer educational resources, and foster creativity and productivity.
With countless apps available, we created a list of the 21 best apps for teen girls, ensuring they can access various social, educational, creative, and entertaining options while staying safe online.
Best Apps for Teen Girls 
Here are the top apps suited for teenage girls.
Instagram is probably the most popular social media platform for young people and teenagers.
It provides teen girls a visually immersive platform to share moments, thoughts, and creativity through photos and videos.
The user-friendly interface, extensive filters, and editing tools make it easy to express individuality.
What sets Instagram apart is its emphasis on real-time storytelling, allowing users to connect with friends and followers.
It's more than just an app; it's a window into personal lives, hobbies, and interests.
The addictive nature of the platform is further fueled by features like Stories, Live Streams, and Reels, making it a dynamic hub for self-expression and staying connected with a global community.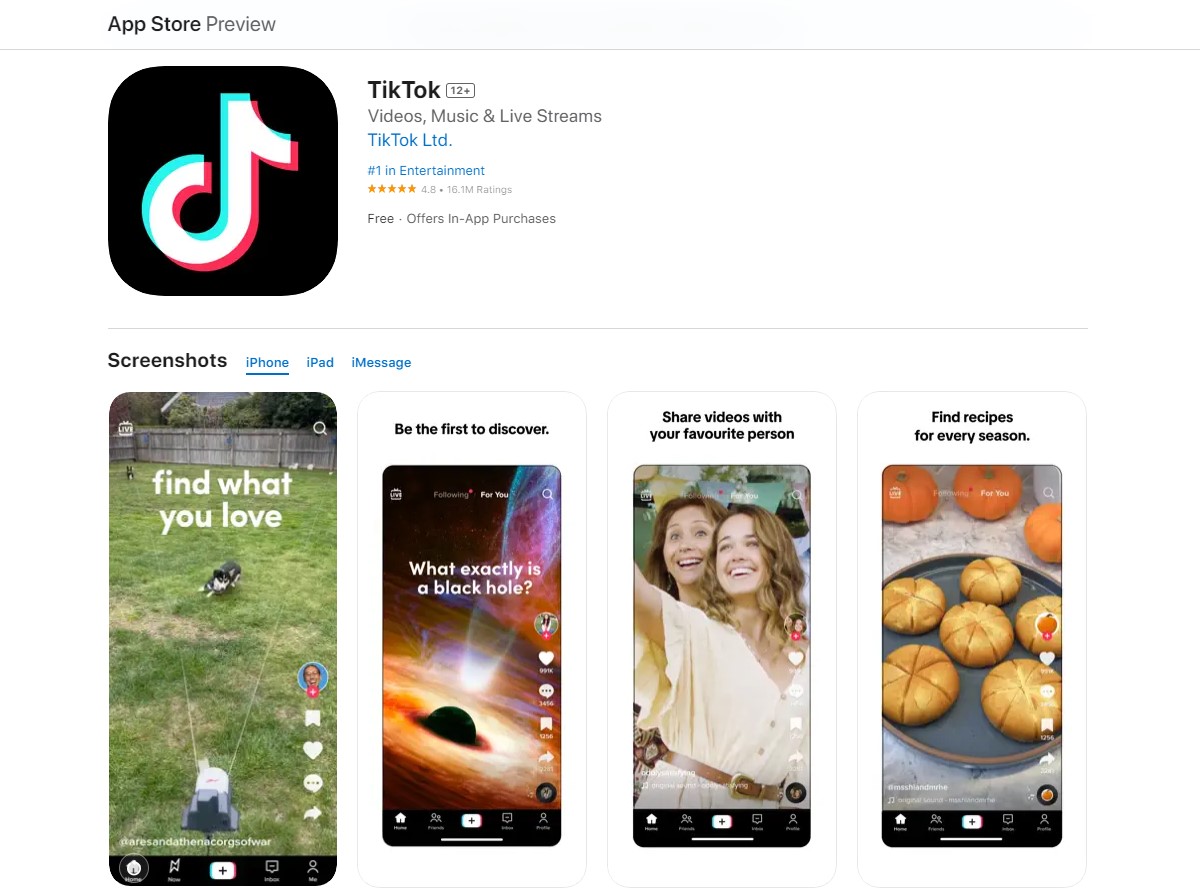 TikTok's meteoric rise in popularity is no accident.
It's a playground for teen girls to unleash their creativity through short, engaging videos.
From lip-syncing to choreography of educational content to quirky challenges, TikTok offers an expansive stage for self-expression.
The app's user-friendly video editing tools and an algorithm that tailors content to individual tastes keep users hooked.
What's appealing is the platform's encouragement of individuality and authenticity.
It's a place where teen girls can explore trends, showcase talents, and connect with like-minded individuals.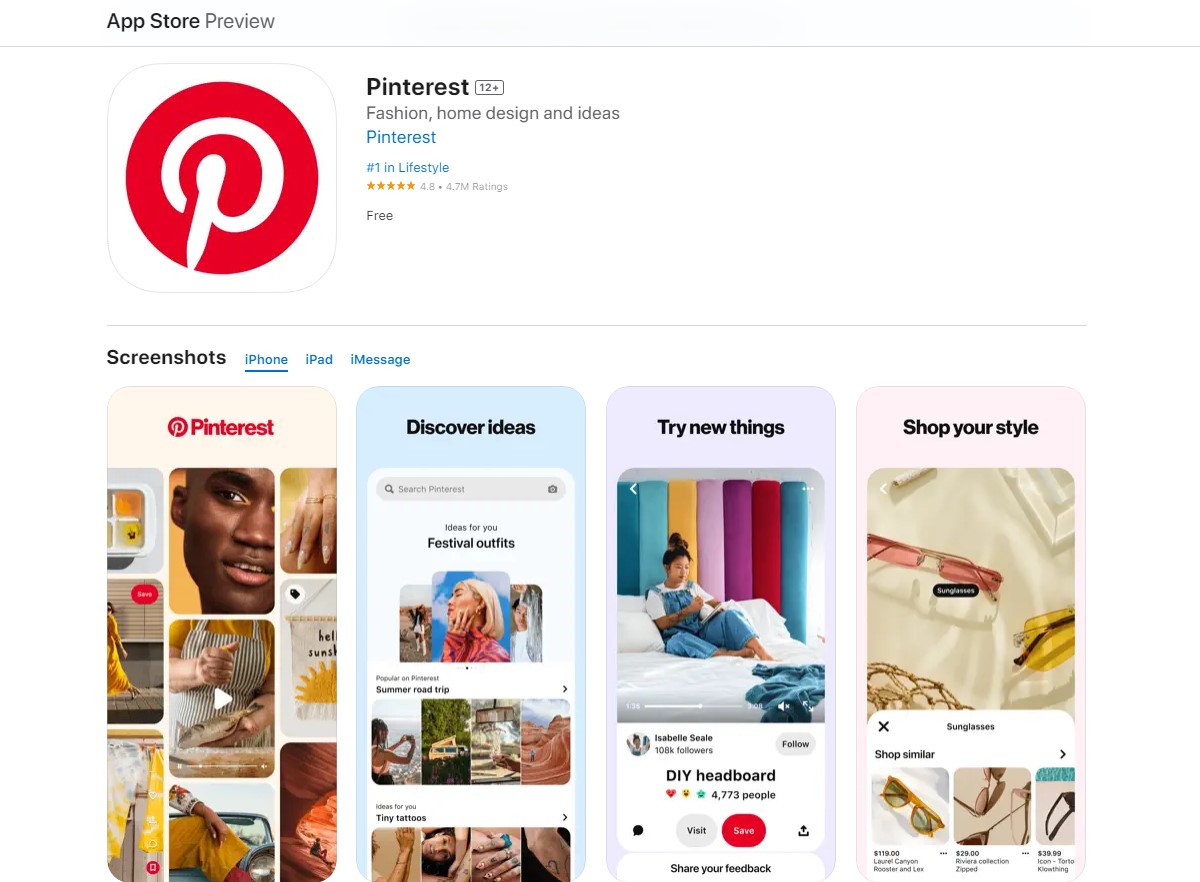 Pinterest is the ultimate virtual pinboard for teen girls.
It's a treasure trove of inspiration, with many DIY projects, fashion tips, recipes, and more.
What sets Pinterest apart is its role as a curator of ideas.
Users can collect pins and create boards that reflect their interests and aspirations.
It's a place where creativity and individuality shine through curated boards, making it an invaluable resource for discovering and organizing ideas.
Pinterest transforms how teen girls explore their hobbies, style, and aspirations, offering a highly organized and visually appealing platform to spark creativity.
VSCO is a popular photo-editing app with a creative community for teen girls.
It provides a range of filters and tools for enhancing images, making it a go-to choice for creating visually stunning photos.
What makes VSCO unique is its emphasis on artistic expression and community collaboration.
Users can share their work, connect with others, and engage in creative challenges.
It's a platform that nurtures individuality and encourages young women to experiment with visual storytelling.
VSCO isn't just about photo editing; it's a canvas for self-expression and collaboration with a global community.
Wanelo, an acronym for "Want, Need, Love," is a shopper's paradise for fashion-forward teen girls.
It's a platform to discover and purchase trendy clothing, accessories, and lifestyle products.
What distinguishes Wanelo is its personalized shopping experience.
Users can explore a vast collection of items and connect with brands and stores that match their unique style preferences. W
Wanelo offers a visually appealing, user-friendly interface, making it easy to find and save items.
It's a great fashion app that helps teen girls stay ahead of trends and curate their ideal wardrobes.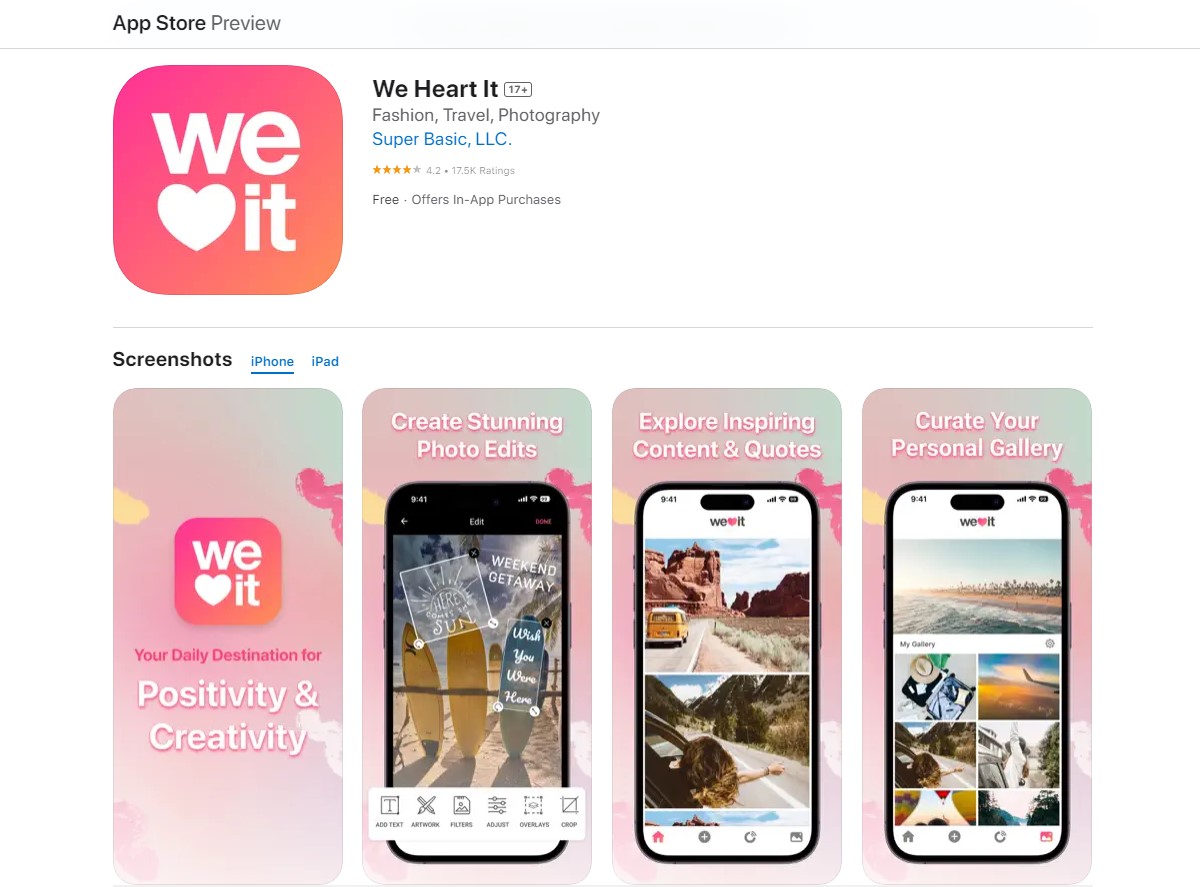 It is a visual bookmarking platform that gives teen girls a canvas to collect and share inspiring images.
It stands out as an outlet for exploration and self-expression.
Users can delve into their interests, discover new passions, and connect with like-minded individuals through visuals.
What makes We Heart It special is its focus on imagery as a means of self-discovery.
It's a platform that encourages creativity and showcases individuality.
Dreamboard is a goal-setting app that empowers users to set and track their goals, whether related to individual aspirations, academic achievements, or self-improvement.
What sets Dreamboard apart is its visualization feature, allowing young women to map out their dreams and create vision boards.
It's a motivational tool that fosters accountability, offering a clear path to personal growth and goals.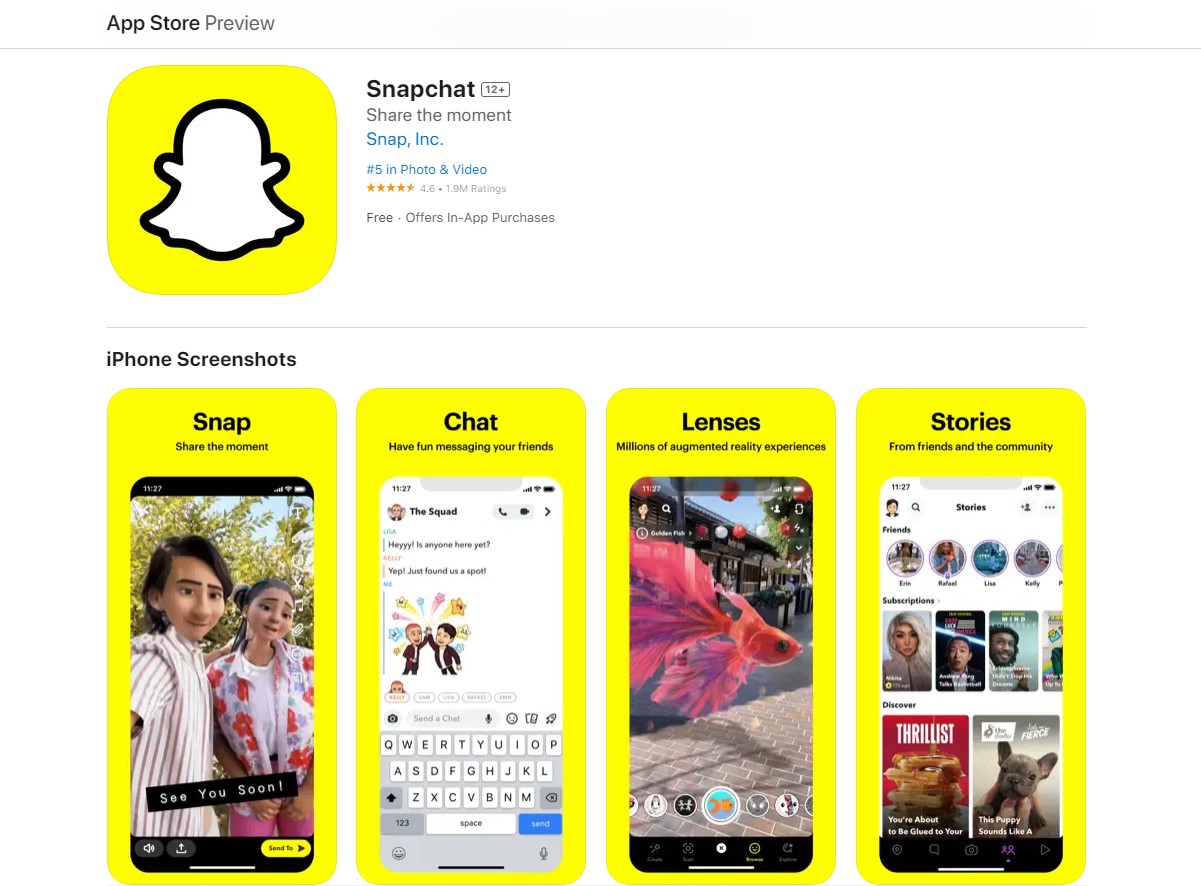 Snapchat is more than a typical messaging app.
It's a dynamic platform designed for teen girls to exchange photos and videos that disappear after viewing.
This ephemeral nature is its defining feature, relieving the pressure of creating permanent posts.
It's a fun way to connect with friends and share moments without expecting a meticulously curated online presence.
Snapchat's allure lies in its playful filters, Stories, and the spontaneous nature of communication.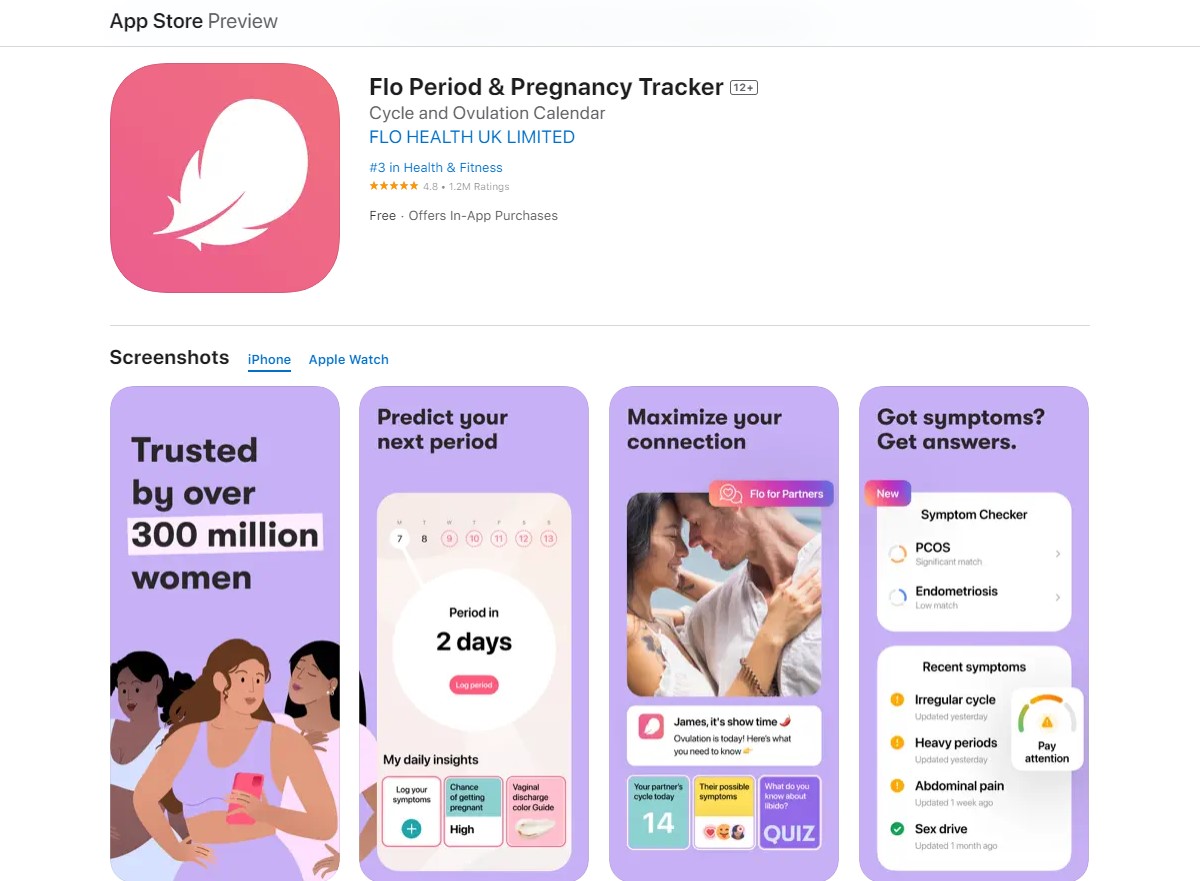 Flo is a comprehensive health app tailored for young women.
It's a versatile tool that allows teen girls to monitor their menstrual cycles, gain insights into their reproductive health, and connect with a supportive community.
What makes Flo unique is its holistic approach to women's health.
It offers more than just tracking; it's an educational resource that empowers users with knowledge about their bodies.
Flo isn't just a period app; it's a partner in overall well-being, helping teen girls understand and embrace their reproductive health.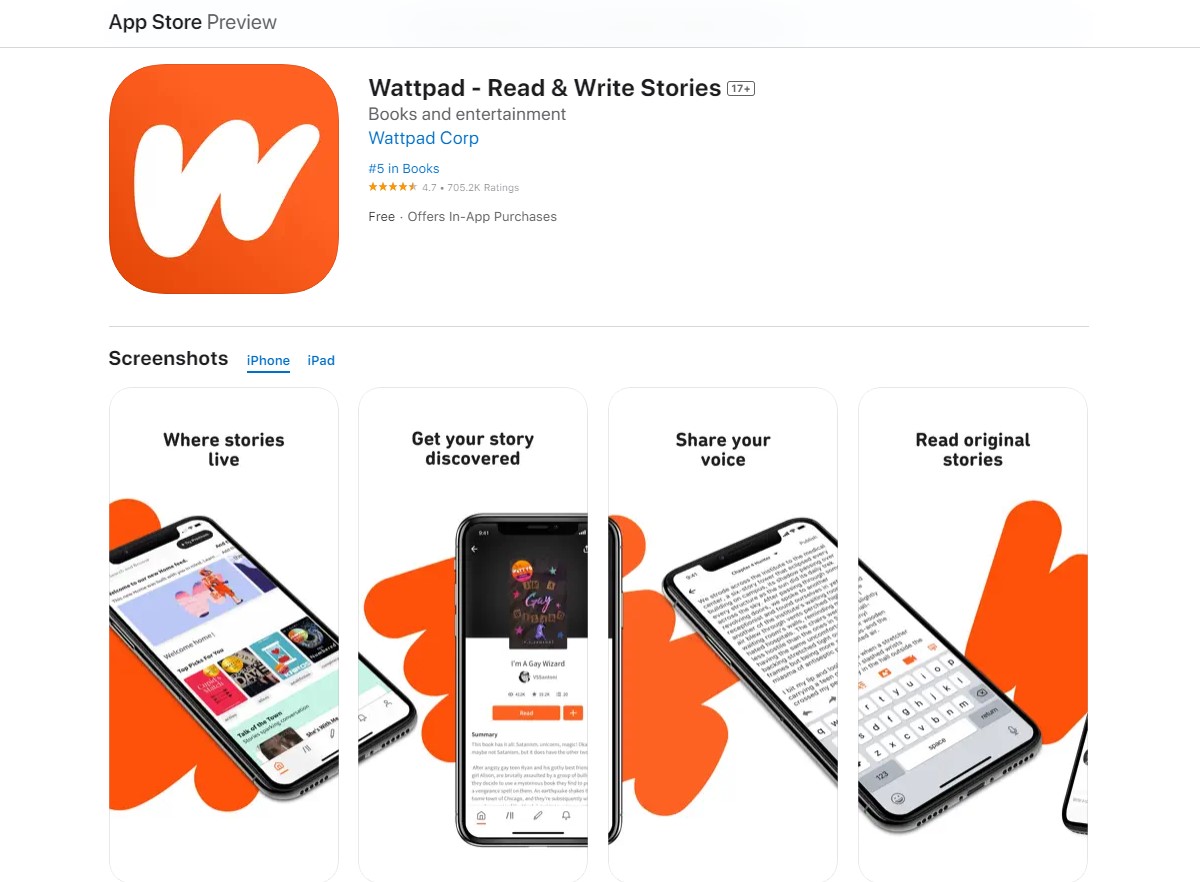 Wattpad is a storytelling platform where teen girls can immerse themselves in a world of literature.
Whether they're reading or writing, Wattpad offers a diverse array of genres and a global community of readers and writers.
It's a place where aspiring authors can share their works, connect with readers, and even become published authors.
Wattpad fosters a love for literature, supports self-expression, and creates a sense of belonging in a global community of storytellers.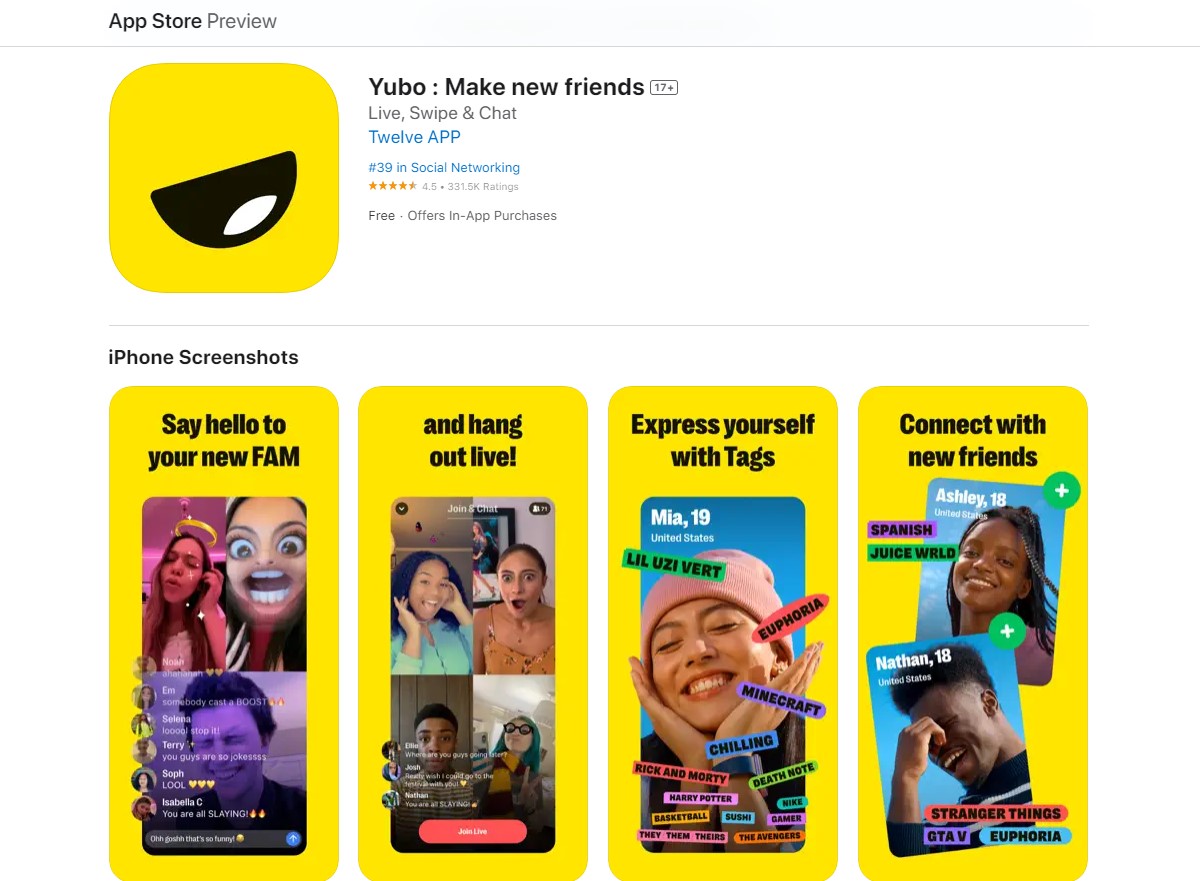 Yubo is a dynamic social discovery app for teen girls to expand their social circles.
It lets users connect with new friends through live streams and video chats.
Unlike other platforms, Yubo encourages genuine connections by fostering meaningful conversations, sharing interests, and discovering like-minded peers.
It's a fun and interactive way to meet people from around the world and build friendships that last.
Yubo provides a safe and entertaining environment where teen girls can interact and engage with others, making it a valuable addition to their social lives.
Calm is a relaxation and meditation app that is perfect for teen girls looking to manage stress and improve their mental well-being.
It offers guided meditation sessions led by experts, soothing sleep stories, and calming music.
The app helps users relax, practice mindfulness, and alleviate anxiety.
With its user-friendly interface and customizable features, teen girls can create a personalized relaxation experience.
Calm promotes self-care and emotional health, making it an essential tool for those seeking peace and tranquility daily.
Canva is an empowering graphic design app that encourages creativity and self-expression among teen girls.
It offers many templates and design tools for creating visually appealing graphics, social media posts, and presentations.
With Canva, teen girls can unleash their design skills, whether it's for school projects, personal branding, or social media content.
The app's simplicity and versatility make it an ideal choice for those who want to stand out with eye-catching visuals.
Canva is a valuable resource for developing design skills and expressing creativity in a digital age.
Mint is a comprehensive personal finance app that assists teen girls in managing their money, setting financial goals, and building responsible financial habits.
It provides an intuitive budgeting system, expense tracking, and financial insights.
With Mint, teen girls can gain financial independence, make informed spending decisions, and save for future goals.
The app ensures a transparent and organized view of one's finances, promoting financial literacy and stability.
Mint is a practical and empowering tool for teens to take control of their economic well-being.
Amazon Kindle is a digital library that grants teen girls access to a vast collection of e-books and audiobooks.
You have endless reading possibilities here in fiction, non-fiction, or educational literature.
Teen girls can carry their entire library in their pockets, making it convenient for reading on the go.
The app also offers features like adjustable text size, highlighting, and note-taking, enhancing the reading experience.
Kindle fosters a love for reading, broadens horizons, and encourages intellectual exploration.
Florence is an enchanting interactive story-based game that immerses teen girls in a beautifully crafted narrative.
It's a captivating experience where players become a part of the story, making choices that influence the plot.
Florence is a testament to the power of storytelling and emotional engagement, offering a unique gaming experience that is both heartwarming and relatable.
The app encourages teen girls to explore narrative-driven gameplay, fostering creativity, empathy, and emotional connection.
Clue is another menstrual cycle-tracking app that empowers teen girls to understand and take control of their reproductive health.
It provides detailed insights into the menstrual cycle, fertility, and reproductive well-being.
Clue helps users predict their periods, track symptoms, and maintain a comprehensive health diary.
It's an educational tool that promotes menstrual health awareness, ensuring that teen girls have the knowledge and resources to manage their bodies effectively.
Clue offers a sense of control and understanding of one's reproductive health, making it a valuable addition to a teen girl's toolkit.
Stylebook is a virtual closet and fashion organizer app that is a fashionista's dream.
It allows teen girls to plan outfits, track clothing, and enhance their style while being environmentally conscious.
The app simplifies coordinating outfits, helping users create and visualize stylish looks.
Stylebook offers a virtual calendar, shopping planner, and wardrobe statistics.
It's a creative and practical tool that fosters self-expression and a sustainable approach to fashion.
The DailyHoroscope is a personalized astrology app that delivers daily horoscopes and astrological insights.
It's a fun and enlightening app that can be a delightful daily ritual for teen girls who enjoy exploring the cosmos.
The app offers accurate horoscope readings, compatibility checks, and zodiac sign information.
It fosters curiosity about the mysteries of the universe, allowing teen girls to delve into the world of astrology and its influence on their lives.
Youcam Makeup is a virtual beauty app that empowers teen girls to experiment with makeup looks and hairstyles.
It's an excellent tool for enhancing self-confidence and exploring various styles.
The app provides a virtual makeup kit with a wide range of cosmetics and styling options, allowing users to try out different looks without needing actual products.
Youcam Makeup is a creative outlet for expressing individuality and enhancing self-esteem through makeup artistry.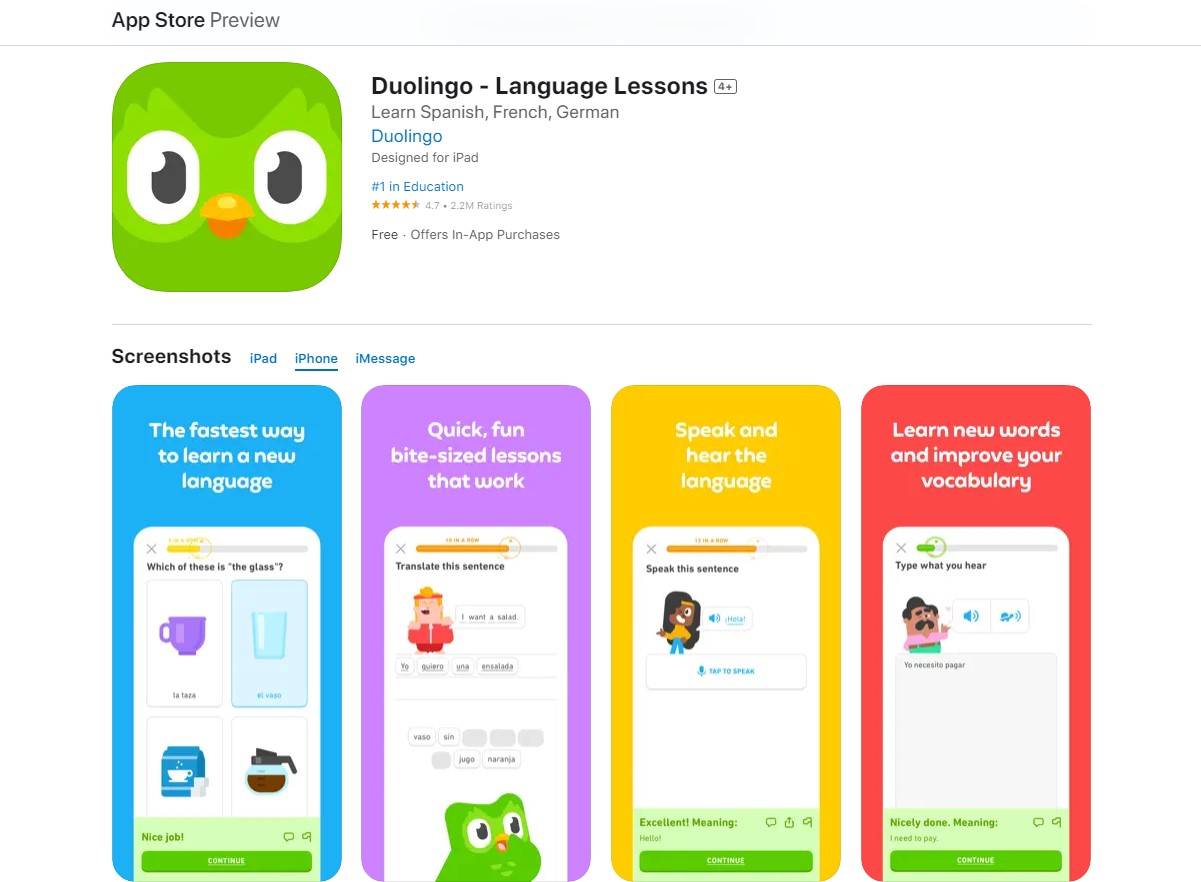 Duolingo is a language-learning app that makes learning a new language accessible and fun.
It's perfect for teen girls who aspire to become multilingual and explore the world through different cultures and languages.
The app offers bite-sized lessons, interactive exercises, and a gamified learning experience.
Duolingo encourages a love for languages, making it easy for teen girls to embark on a language-learning journey and unlock a world of possibilities.
Frequently Asked Questions
Are these apps safe for a teen girl to use?
All the apps listed prioritize safety and appropriateness for teen users.
However, parents need to monitor their usage.
Are these apps available on both Android and iOS devices?
Yes, most of these apps are available on both major mobile platforms.
What age range are these apps suitable for?
These apps are generally suitable for teenagers aged 13 and above, but it's essential to consider the specific app's age recommendations and content.
Conclusion
In a world saturated with apps, it's essential to find the ones that resonate with you.
These 21 best apps for teen girls cater specifically to the interests and needs of teen girls, providing entertainment, education, and empowerment.
From creative expression to fitness and health, there's an app for every aspect of their lives.
With these carefully curated choices, teen girls can make the most of their digital experiences.